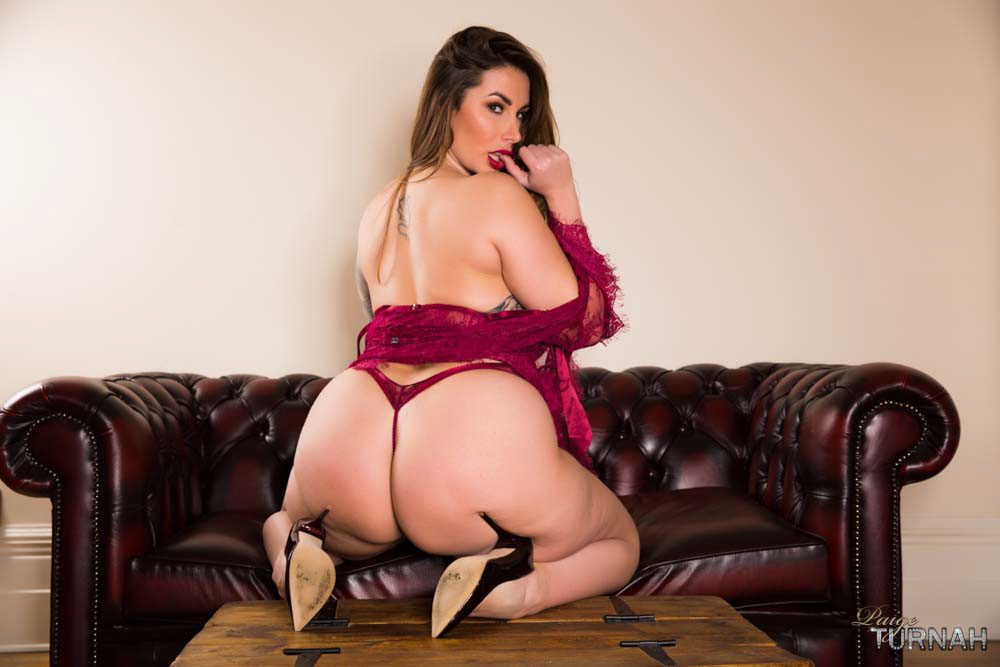 Hot Milf Paige Turnah is not your typical everyday girl in any way. She might seem like a good girl at first glance but there is much more than meets the eye. Beneath her innocent face, there is a kinky persona who loves to flaunt her attributes in a way only she can pull off. Her long majestic hair embellishes and rounds up her perfectly shaped face. With her innocent smile, you can't tell what she is really like, but the eyes are the thing that gives her away.
The crown jewels on her beautiful face cannot hide the wild passion raging inside her overwhelmingly hot body. Many other models would opt for a more luxurious piece of furniture to lay on but she needs only a wooden table and her half-naked body to get your blood flowing in the right direction. Paige's flawless big tits are put on display while she lets them swing from her red lingerie that perfectly reveals every inch of her stunning body. You will want to touch, lick and squeeze them as you have never wanted something in your life. The moment she turns around and shows you her perfect bubbly ass the game is over.
Everything you were holding inside you will bust out and your emotions will be stirred from excitement in that second you will never forget. Paige loves to show off her long sexy legs and give you a glimpse of what hides in the middle. Her smoothly shaved pussy is revealed only when she wants and you will beg for it with each picture you see. The more you look the more you are hooked on her incredibly sexy ass and glorious tits that will make your every dream come true.
Gallery from: Paige Turnah